You want it to be simple. We listened.
Guidanz brings together front- and back-office capabilities into a single application so your service personnel can now all use the same tools for access to event scheduling, work order creation, diagnostics, training manuals, warranty claim processing and service histories.
Built for service—engineered for you
We've designed unique features and capabilities that allow Guidanz to work in different technical environments and across multiple types of servicing providers.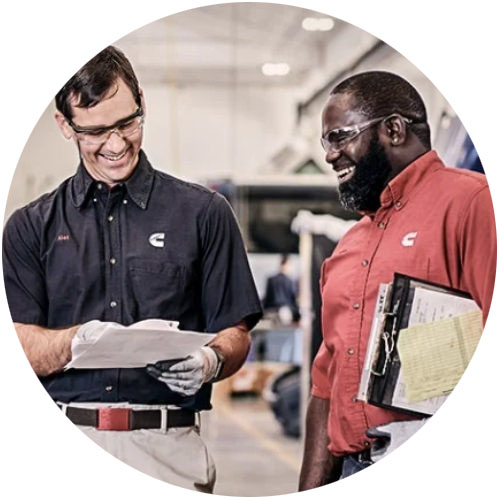 Dealers
Create preference for your locations with genuine Cummins tools.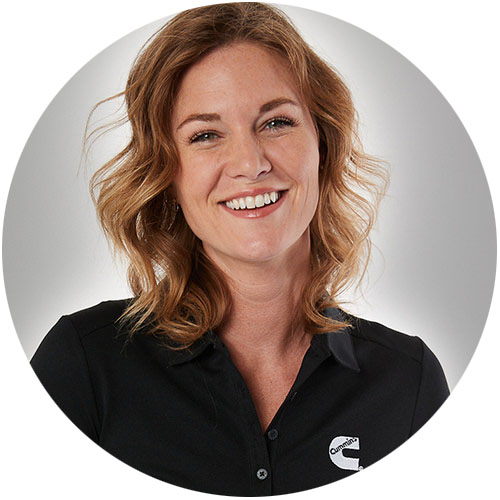 Distributors
Position yourself with the right tech and expertise for scale.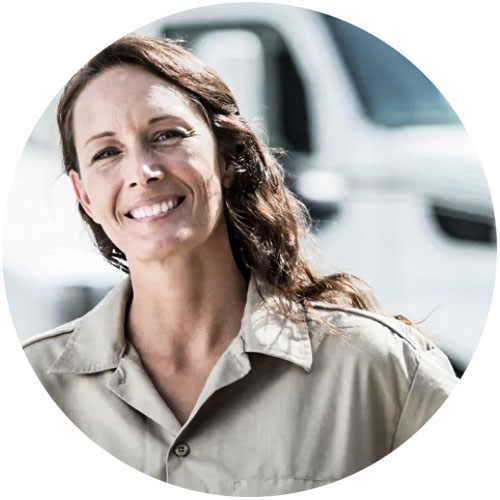 Fleets
Boost uptime and efficiency to improve your bottom line.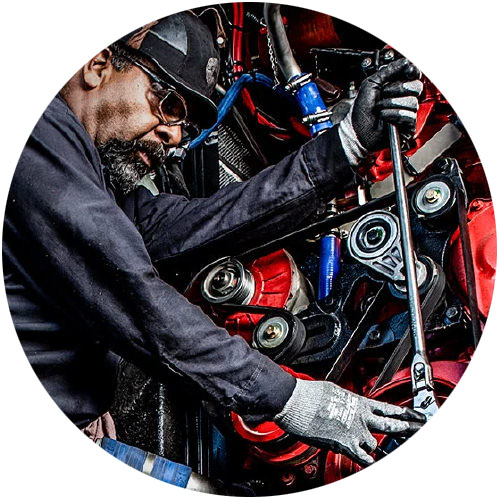 Mechanic shops
Enable your technicians to service Cummins equipment confidently.
Off the beaten path doesn't mean you're alone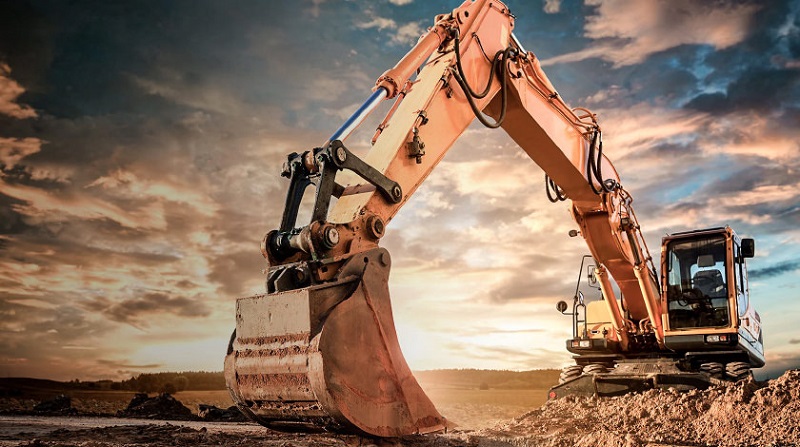 Guidanz streamlines servicing Cummins equipment in remote locations, such as construction sites or agriculture farms. Get help troubleshooting issues, ordering parts or dispatching certified Cummins field technicians right to your location using the Guidanz mobile app and wireless INLINE mini adapter.
Powered by FiberRed®
Tap into something greater
FiberRed is Cummins' digital technology platform working for you to deliver better insights and better outcomes.
Watch Video
Resources
USER GUIDES AND TRAINING MATERIALS

User and Immediate Assessment Training | 27.2 MB  revision April 2022  |  modified 25-APR-2022

Service Feature Training | Size 28.6 MB  revision April 2022  |  modified 25-APR-2022
GUIDANZ MOBILE APP REQUIREMENTS

Registration

All users need to have a valid Cummins user name and password. 

Users who do not have a valid Cummins user name and password, can register here.

Subscription

Many of the Guidanz features require a subscription. Contact your local distributor, under the Software Licensing section below, to register your service location to use Cummins Guidanz Immediate Assessment in the US, EU, or Canada. Non-Distributor employees please contact Cummins Care.

Datalink adaptors - You will need one of the new Cummins INLINETM Bluetooth datalink adapters.

INLINE 7  is a complete kit. It connects to equipment using 9, 6, and 3 pin cables. It supports USB, WiFi, and Bluetooth. It works with INSITE and Guidanz Mobile.

INLINE mini  is an inexpensive, palm-sized, Bluetooth adapter with no need for additional cables, designed especially for Guidanz.

For detailed product information about Guidanz, see Guidanz product information.