High-Horsepower Master Rebuild Centers
Genuine innovation. Genuine expertise.
Cummins high-horsepower engine rebuilds
Why choose a Cummins rebuild?
You want to get the most out of your Cummins engine over its entire life cycle. You are interested in engine performance modifications and upgrades that can improve serviceability and fuel economy.
That's why we invested in building a network of state-of-the art facilities — staffed by highly trained experts — with the sole focus of delivering high-horsepower rebuilds with unmatched quality.
Quality that's certified and backed
Master Rebuild Centers are ISO 9001-certified
Use of Genuine Cummins New and ReCon® parts for enhanced effectiveness and quality standards
Superior rebuild quality through predefined process with improved efficiency using state of the art equipment
Performed by Cummins certified technicians
Same quality control processes/standards as Cummins new engines
Full one-year/unlimited-hours warranty offered
Signs that you need a Cummins rebuild
Total gallons of fuel burned exceeds normal ranges
Power output no longer meets specifications
Engine oil analysis shows excessive consumption
Repair-and-maintenance history indicates a need
Operating conditions demand greater output
Seeing some of these signs now?
6-Step Rebuild Process
Every engine that comes to our HHP Rebuild Center goes through a six-step process that ensures it performs 'as good as new' before being shipped to our customers.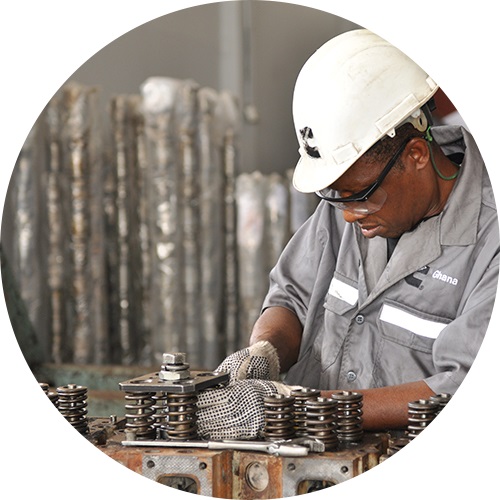 Step 1
Every core is disassembled down to the last nut and bolt using automatic equipment like pneumatic impact wrenches, turnover devices etc. The parts are sorted and unsalvageable parts are removed while salvageable parts are routed to cleaning.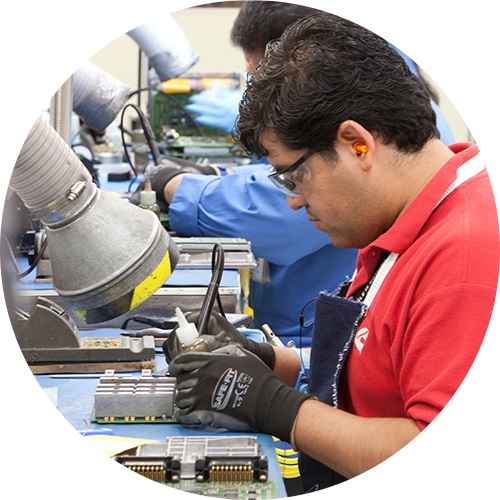 Step 2
Components are individually cleaned using the latest automated non-abrasive cleaning methods which ensure zero damage to the metal while all debris in the engine is removed. This guarantees that every component meets quality standards for reuse in the process.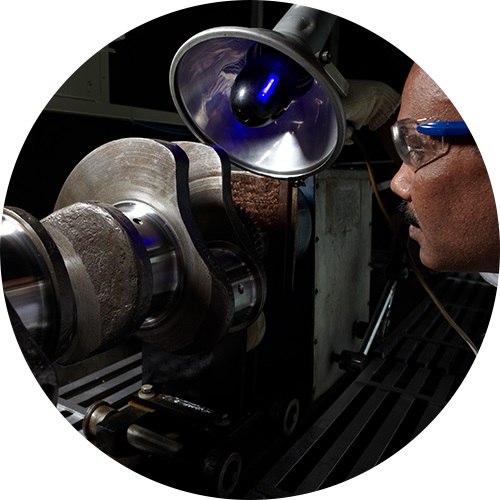 Step 3
Stringent quality assurance processes are followed to verify that the engine meets its original factory specifications. Each part is inspected using sophisticated systems. For example, magnetic particle inspection is used to detect cracks that are invisible to the naked eye. Any part that fails inspection will be scrapped.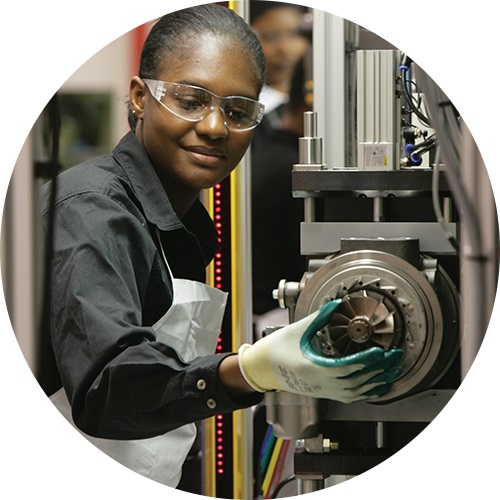 Step 4
The out of specification parts are re-machined on precision equipment to eliminate human error, assuring consistent quality and dimensional accuracy with every part. Production tolerances are measured using electronic gauging to achieve unprecedented accuracy. All gauging on the shop floor is monitored in our sophisticated gauge and electronic lab ensuring precise calibration.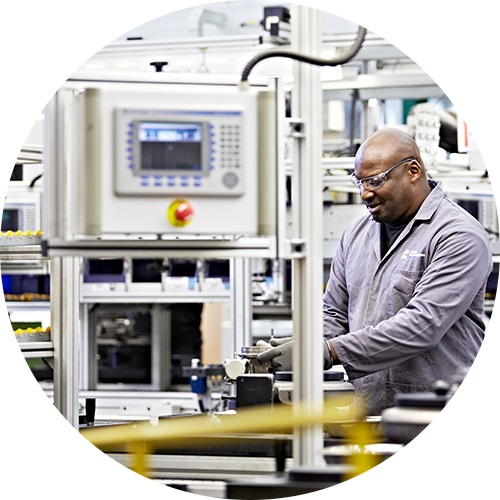 Step 5
The engine is re-assembled using new and ReCon parts on a computer controlled conveyor which uses sophisticated systems like nut runners, manipulators, etc. Critical wear parts such as pistons, rings, bearings, brushings, seals, filters and gaskets are replaced with new Genuine Cummins Parts. The engine is built on a first-of-it's-kind rebuild assembly line overseen by factory-trained technicians with 150 thorough quality checks.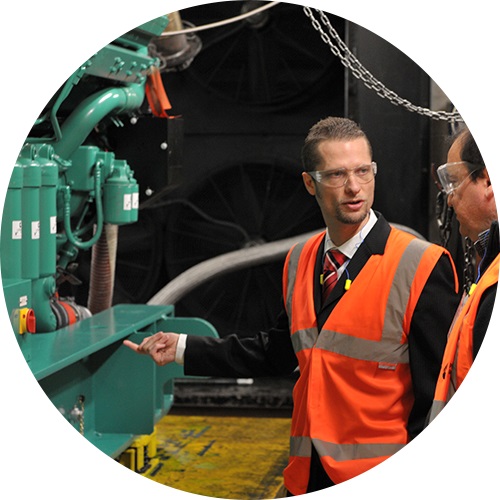 Step 6
Every engine goes through a series of rigorous quality tests which include testing of horsepower, torque and 25 other vital functions. The testing equipment at our rebuild center uses same technology and equipment that tests new Cummins engines. The engines are then coated with environment proofing and painted as per application or customer requirements.
The Genuine Difference
Cummins rebuilds your engine in a world-class controlled environment, taking it apart to the last component, cleaning, inspecting and then integrating Genuine Cummins Parts to ensure unmatched product quality.
Following the Cummins quality manufacturing process, engines are tested by highly trained technicians to meet or exceed the original factory standards, ensuring you are receiving the quality and reliability you expect.
Request a Quote for a Cummins Genuine Rebuild
In order to request a quote to rebuild your Cummins high-horsepower engine, contact your local Cummins distributor or click the link below to request a quote online.
Count on Cummins Service
0 + service locations
0 + dealer locations
0 + countries